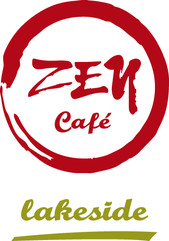 ZEN Cafe Lakeside
Ho Tuyen Lam (lake) - Lang Dao Nguyen | 670000 Dalat - Vietnam
Phone reception: +84 83 616 88 57

E-Mail: zencafelakeside@gmail.com



Welcome to Zen Cafe Lakeside. Situated in the beautiful highlands of Vietnam, we are about 8km from the centre of Đà Lạt. Sitting on the banks of Tuyền Lâm Lake - one of the loveliest lakes in Vietnam, you can relax and enjoy peace and quiet amidst stunning scenery.
OUR ROOMS:
Our very spacious and comfortable hotel rooms (40-45m2) all have a view of the lake from large windows and balcony

All rooms are equipped with king-size beds (180x200cm) or two large single beds (120x200cm), a sofa or armchairs, wardrobe, TV, refrigerator and electric kettle. Extra beds and baby cots are available on request

Enjoy starry skies then deep sleep on a comfortable mattress during the dark, peaceful nights with cool, fresh air (no air-conditioner = no noise)

The large, modern bathrooms include a rain shower, toiletries, towels, and feature a lake view

WIFI is provided in all rooms and a laundry service is available (machine washing, tumble drying, ironing)

The Café & Restaurant offers Vietnamese and Western breakfast options (not included in the room rate), as well as Vietnamese and German style lunches and dinners
THINGS TO DO:
Listen to the concert of the birds, walk to Lavender Park, and enjoy the sights and smells of the pine forest on the way

Hike to the jungle

At 6pm you can hear the monk singing from Trúc Lâm Pagoda

We have a children's playground

Nestled between the pine forest and the lake, we have many unusual flowers, plants, and trees, as well as an orchid garden for you to enjoy

We have motorbikes, scooters, and bicycles available for hire

We can provide a shuttle service to Đà Lạt centre

Tour and travel services, including bus tickets and airport transfer, can be organised for you quickly and easily

We speak these languages: English, Vietnamese, German
We are looking forward to meeting you!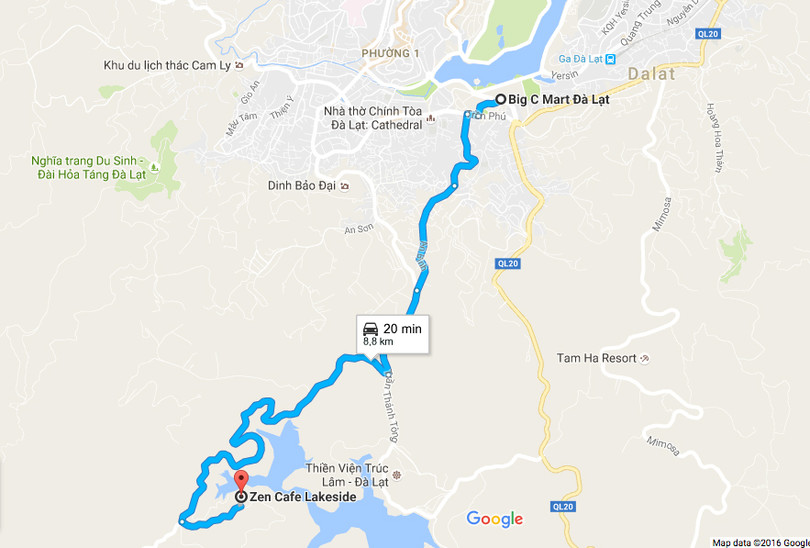 ZEN Cafe Lakeside
Ho Tuyen Lam (lake) - Lang Dao Nguyen | 670000 Dalat - Vietnam
Phone reception: +84 83 616 88 57 | E-Mail: zencafelakeside@gmail.com